Yes, Wythall Radio Club members contacted exactly 100 different countries in their September DX Challenge!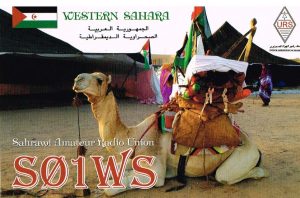 Highlights included contacts with Western Sahara, the Falkland Islands and tiny Sant Marten island in the Caribbean.
The 'ton up' was reached using digital mode FT8 on the 40, 20 and 10 meter bands. Not bad for this stage in the sunspot cycle and in late summer.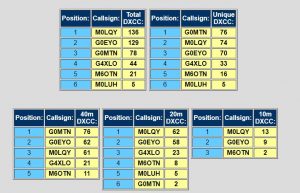 Lee G0MTN contacted 76 unique counties (each country counting only once across the three bands) while Ian M0LQY contacted 136 overall (the total of countries worked on each of the three bands).
Lee and Ian shared the top 3 spots with Chris G0EYO.
As expected most contacts were on 40 and 20, although several countries were reached on 10 meters.
For a full list of countries worked, click here.
There was quite a race to the finish……