Wythall Radio Club are pleased to announce that we will be holding not one, but two Foundation License Courses starting in January next year!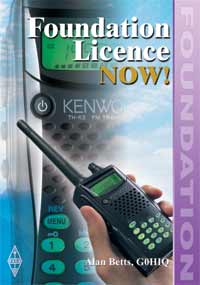 One will be a traditional course at the club – this will take place on Monday evenings from 8pm onwards, beginning on 26th January 2015 – it will last for 6 weeks with the exam on Monday 2nd March.
Simultaneously, for those who cannot make it along to a classroom course and are looking for home study, we will be running one of our innovative online Foundation courses culminating in the same examination, again on Monday 2nd March.
Further information on both courses is available by clicking here.
If you are interested in either course, just drop an email to our Training Coordinator Chris G0EYO – he doesn't bite!
Contact him at [email protected] and good luck with your studies!