Less than a month now till the 2016 Wythall Hamfest and we have more news of great bargains for you, thanks to the support from our main trader Martin Lynch & Sons, "The World's Favourite Ham Store"


This week we are featuring the Kenwood TS-590SG. This is a very popular radio here at Wythall Radio Club – quite a few members have one. Without exception, it is a radio that garners great comments, both on the air and for it's ease of use. The receiver in particular is really sensitive and selective – which is why so many TS-590s have found their way into contest setups.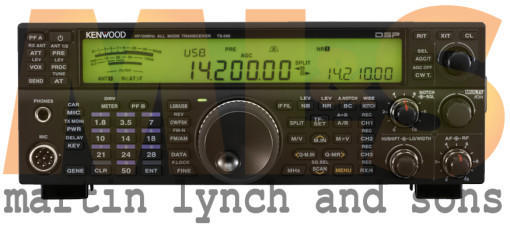 Reviews on the web regularly laud the TS-590SG as one of the very best bargains available in Ham Radio today. Why not make 2016 the year you grab one of these great rigs?

If you are interested in a TS-590SG (at the very best price and pickup on the day of the Wythall Hamfest of course!) just contact one of the sales guys at Martin Lynch and Sons on 0345 2300 599
Please remember to quote the code "WYTHALL HAMFEST" – to ensure you get the best "on the day deal" before the big day.
Wythall Radio Club & Martin Lynch & Sons – "The World's Favourite Ham Store" at the Wythall Hamfest!