From Training Co-ordinator Chris G0EYO…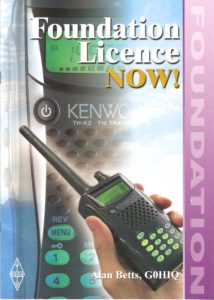 "We still have a few places remaining for our January Foundation Class.
It starts on Monday 16th January taking place in the club rooms, 8pm-10pm for 7 Monday evenings. (If Monday nights do not work for you though, please note that we plan an online version of the course starting in late February/ early March. More news about that later.)
The fully inclusive fee for the classroom course is £40, payable before the start.
It is important that you are able to attend every session, as each week there is some compulsory practical work which has to be signed off before you can take the final exam."
Contact g0eyo(at)blueyonder.co.uk or click here for more details.