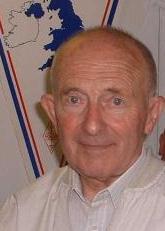 It is with regret that we advise members that long-time Wythall Radio Club member, Alan G0HBC, passed away on Friday 5th of January 2013 at the age of 90 years. Alan will be greatly missed by his wife Rosemary, his three sons and his family and friends.
Alan was a very active member of the club from the early 1980's until the late 1990's when hearing problems forced him to give up the amateur radio hobby. He was known as a kind gentleman, who served his country in the RAF during World War II, including spending some time as a POW. He also served in his local church.
We are proud to have known you Alan. Thank you and RIP.
A fuller appreciation of Alan's life can be found here.