No, the members of Wythall Radio Club are not planning a DXpedition to somewhere exotic – it's the title of our next club meeting next Tuesday evening!
Friend of the Club, Steve White G3ZVW, ZD8N, is visiting us once again – this time to give us an insight into his work and time on Ascension Island. With lots of photos, this is expected to be a fascinating evening.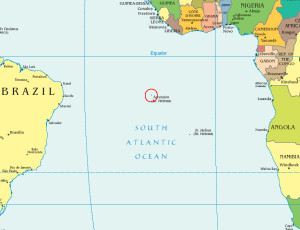 Steve has been working on the island for some time doing research into propagation and amongst other things, deploying radar targets for Japanese satellite radar, but that will not be the main feature of his talk.
In his down time, he was able to get on the amateur bands and do some serious DXing and Contesting while in what is, for radio, a fantastic location!
He tells us he can't do justice to his experiences there in 60 minutes, but he will have to try!
So come down to Wythall House on Silver Street B47 6LZ for 20:30 this Tuesday 17th June – we meet in the Darts Room and you will be very welcome!