The very latest edition of the Wythall Radio Club newsletter is out today.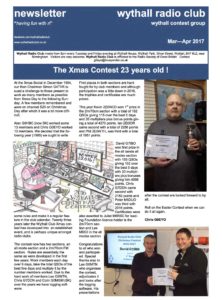 This edition features news about our Christmas Contest, more information on recent Training Courses, and some fascinating technical articles.
One not to be missed is written by Ian M0IDR on old Practical Wireless Marchwood Power Supplies – probably the most popular home-made PSU of its day.
Click here or on the Newsletter Graphic or look for the Newsletter Section on the left hand sidebar of this site and enjoy!