The latest issue of the Wythall Radio Club Newsletter has been published this morning.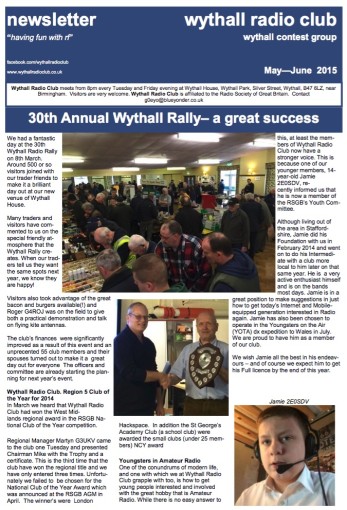 Editor Chris G0EYO has been burning the midnight oil to get this issue out as soon as possible.
At 10 pages it is the largest newsletter we have ever produced.
Download it here or just click on the newsletter graphic on the left of this site to get it. It's a great read!
Oh, and the Easter Contest results and photos are there too, just in case you were wondering…