Nice to see the national journal of the Radio Society of Great Britain is catching up with us here at Wythall Radio Club! :-)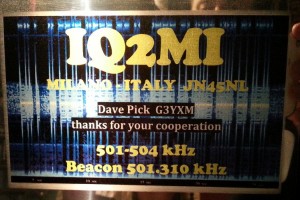 "RadCom" is published monthly and Wythall RC member Dave G3YXM is one of their regular columnists, writing the LF (Low Frequencies) column.
In his column for April, which has just been published (page 48), is a mention (and photo) of an item that appeared on our website here just over a month ago. Click here to see it!
Amusing that, at least this time, Wythall RC's website is setting the trend! :-)