Although not supported directly by Wythall Radio Club, one of our members, Pete G8CQH is closely involved with the 432 MHz UHF repeater near Banbury on Edge Hill, GB3EH.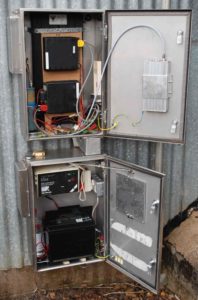 Pete was one of the founding lights of GB3EH and he informs us of some important news regarding the repeater.
GB3EH has changed channel – for many years it was on 433.200MHz with +1.6MHz split. This has now changed to 430.9625MHz with a +7.6MHz split. CTCSS tone access is 67Hz.
Eagle-eyed repeater users in the Midlands will notice this is right next door to the Wythall repeater GB3WL, which is on 430.950MHz.
On the one hand that is very useful; on the other hand, we hope there are no difficulties operating the two repeaters so closely together in frequency!
We are sure you will let us know if there are any problems…
Find out more about GB3EH by clicking here.