Wythall Fun Run 2019 – with almost 1,000 runners – was supported by Wythall Radio Club's communications during a busy Sunday morning earlier this summer. Almost 20 Club members provided communications around the course. This ensured both the safety of the runners and the success of the event.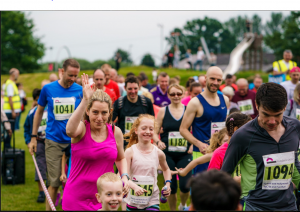 The Fun Run have now generously donated £500 to the Club – this will be used to support our community-focused activities. Last year's donation for example funded the purchase of antenna equipment for use with local Scout and Guide groups.
The Club is providing 5 events for these youth organisations during 2019, giving them the skill and experience necessary for their Communications badges.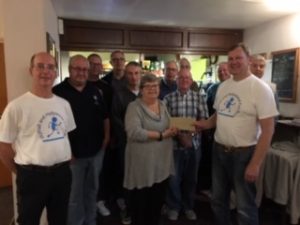 The donation was recently presented to WRC Chair Anita 2E0DUO by Richard Burns from the Fun Run Committee. The photo also shows some of the WRC volunteers who assisted with the event.