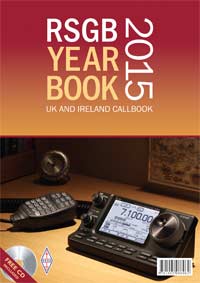 It's been another great year for Wythall Radio Club. Just browsing through the posts on this website shows how busy members have been with all kinds of different projects.
As we prepare for our Annual General Meeting this evening. how good it is then, to see Wythall Radio Club appearing once more as one of the featured Amateur Radio Clubs in the latest edition of the RSGB Yearbook!
Since it is well-known that "all publicity is good publicity"(!), it can only be a good thing that so many Radio Amateurs and enthusiasts all around the world will read of the Club's most recent achievements. Tonight we will hear about those once again, as well as looking towards another new year with newly elected Officers and a new Committee.
Visit the RSGB website to get more information about the yearbook and maybe even order your copy! And if you want to come along this evening, be in the Board Room at Wythall House before 2000!