Latest news from our Training Department – there is to be an Advanced Licence course at Wythall Radio club this autumn.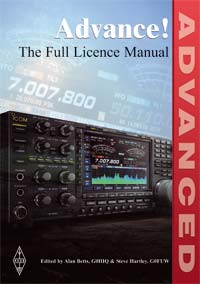 It will take place every Monday evening in the Shack at Wythall House from September 5th onwards.
The exam is scheduled for Monday 12th December.
There will also be one Saturday morning practical set for 26th November.
The course runs over 15 weeks altogether and the total cost is £60 – this includes the course book, course materials and the exam fee and all other costs.
Anyone who wishes to do this course, please get in touch in the first instance with Chris via email on g0eyo(at)blueyonder.co.uk
And we wish you good luck!