A strange title admittedly, but then not every radio ham is adept or as knowledgeable as they might be about antennas. That's why, this coming Tuesday 6th November, Callum M0MCX will be telling us more about the basics of wire antennas for shortwave.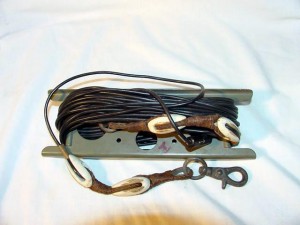 On another tack, this week's offering is a good example of how being in a club like Wythall Radio Club can work for you. Someone posted on our internal email reflector that they needed help with an antenna and apart from getting that help, it prompted Committee Member Callum to offer one of his famous "short talks" so we could all benefit.
Most members know what we mean when we say Callum's approach to presentations is… well… "unique". Hence this week's talk title, "Wire Antennas for Dummies"!
So why not come along to the Club Shack this Tuesday at 2030 to Wythall House on Silver Street and find out more? You will be made most welcome!