Get on the air with an amateur radio licence by following Wythall Radio Club's new free, on-line Foundation course starting in November.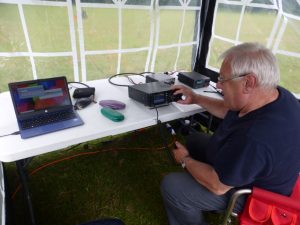 The specially designed course provides you with an exciting introduction to the hobby. After passing the straight-forward multiple choice exam, you can obtain your own callsign for use when communicating with other radio amateur operators worldwide.
This course is planned to start on the 25th November and complete by 10th of January with a one week Xmas break. We will be using the new RSGB (Radio Society of Great Britain) Syllabus introduced in Sept 2019.
Wythall Radio Club's tutors have many years experience and achieve a very high pass rate for their students.
Students can study in their own time following this specially designed on-line course, with support via posts from the tutor. You also need to have the necessary free time to do the course.If you need special assistance because of any disabilities then please let Chris, the Training Coordinator, know. You also need to have the necessary free time to do the course.
The course is based around the free-to-use virtual learning experience (VLE) software named EDMODO. This has gained world-wide acceptance as a safe and easy way for tutors to connect with their students at home via the internet.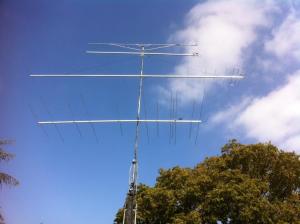 You sign up for the course free of charge and you get notifications via e-mail that the course material and quizzes are available for you to download. This takes place over a 7 week period with two lessons per week in the comfort of your own home and at a time of your own choosing.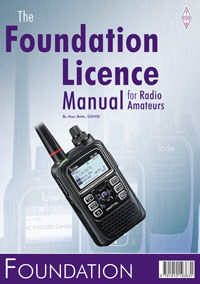 We will set a date for the practical assessments (usually done as a group on a Saturday) and the exam when we know how many people will be on the course. These should be done in January or early February.
Although the online course is free of charge, there is an examination fee of £27.50 plus £6 room hire cost to do the practical assessments and examination at Wythall Radio Club.
You will also need to purchase course book "The Foundation Licence Manual for Radio Amateurs" by Alan Betts G0HIQ from the RSGB.
If you are interested in joining this on-line course then please contact our Training Coordinator Chris G0EYO via [email protected]