There were happy faces at Wythall Radio Club as the results of the recent Amateur Radio Exams were published!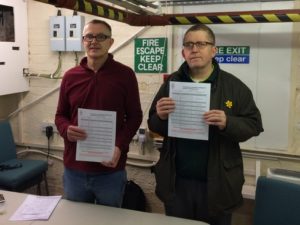 Jonathan, aged 16, became the youngest Wythall Radio Club member ever to gain an Advanced licence. He has a shiny new callsign M0JSL.
He passed his Foundation exam in 2016 aged just 14, followed by his Intermediate in 2017 and achieved his Advanced qualification just in time for Christmas 2018!
He was one of seven candidates – including Club members Ian and Neil – who passed the Advanced exam. Ian and Neil now have their new callsigns – M0LQY and M0LUH.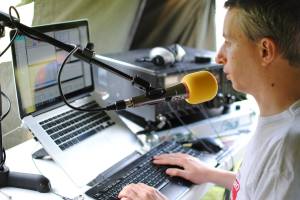 We also welcomed the success of Wythall Club member Miles (on the left of the photo above) and Colin (who is a MARS member, on the right above), displaying their Foundation level pass certificates.
These were presented after they successfully completed a morning practical assessment. Both scored highly, with Miles achieving 100%.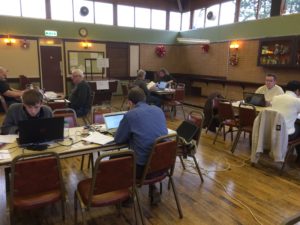 Miles and Colin were self-taught, but had a long held interest in CB and short wave listening. Miles now has his new M7ACN callsign, and Colin is M7CFL.
Finally, Ed M6ODQ took his Intermediate level examination on-line and passed with a high score. He took 14 minutes to sit what was an 1hr and 25 min exam! The photo shows the candidates hard at work on their exam!
The Foundation level assessment provides a straight-forward way to gain an Amateur Radio licence, giving the holder basic privileges to communicate with other amateurs worldwide using low power. Foundation and Advanced exams are more complex, and give holders the opportunity to use higher power, construct transmitting equipment and operate on a wider range of frequencies.
These results reflect the commitment of the Wythall Radio Club's training team, including Chris G0EYO, Roger M0GWM, Peter G4LWF and John G4OJL.