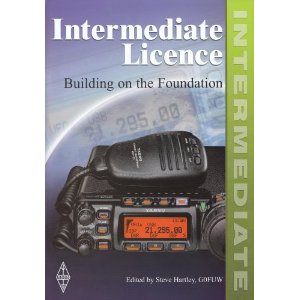 Wythall Radio Club's training programme continues apace.
It doesn't seem that long ago since we were congratulating our newest batch of Foundation Licence holders and it is already time to be wishing our Intermediate students good luck for their exam!
This Monday, 18th June, three students, who have been working hard over the past couple of months under the tutelage of Lead Instructor, Chris G0EYO, will be sitting the RCF Intermediate exam at 2000. All of us in Wythall Radio Club wish them all the best in their endeavours.
Watch this space for the results!