Wythall Radio Club are proud to announce that we will be running a Foundation Course early in 2014 – this is a great opportunity to take your first steps in the hobby of Amateur Radio.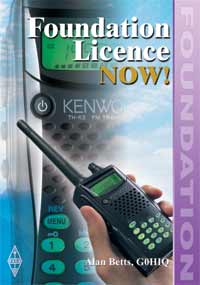 The course takes place on 6 Monday evenings starting on Monday 27th January 2014 between 2000-2200. There is also one compulsory Saturday morning, 15th February, when the practical assessments take place. The exam itself will be on Monday 3rd March. The course will be held at our club shack in the basement of Wythall House, Silver St, Wythall B47 6LZ.
If you are interested in joining us, then please click here for more information or contact our Training Co-ordinator, Chris G0EYO at [email protected] as soon as possible.
Please note that due to popularity, spaces will be limited.