On December 5th our four Advanced Course students (plus an outside candidate) took their examination at Wythall House. We are pleased to announce that four of those students passed the examination and now have the following M0 callsigns. Chris, 2E0ETH is now M0NAK; Tony, 2E0TKS now has the call M0TKS; Carl, 2E0CWC is now M0SER and external candidate Shaun 2E1BWN is now M0IMM. Jim 2E0BLP didn't quite make it but may have another go in 2013.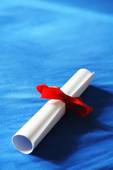 The Advanced Course covers a large number of technical topics in some depth and passing the exam is a real achievement, essentially equivalent to an NVQ qualification. It is also the longest course the club runs with 15 two hourly sessions on Monday evenings and a couple of Saturday mornings. We can run these courses because of the commitment and expertise of Lead Instructor & Training Coordinator, Chris G0EYO together with his fellow tutors, Peter G4LWF, Barry M0DGQ and Dave G3YXM assisted by invigilators David G0ICJ and Mike G4VPD. It surely is a true team effort.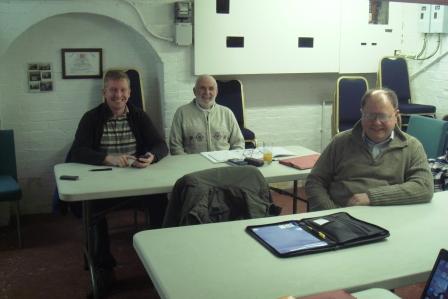 As a club, we are lucky to have the facilities of a classroom with multimedia technology at our disposal. Our next Advanced course will commence in September 2013. Meantime Wythall Radio Club will be running an Intermediate course at our well-equipped club shack at Wythall House, Silver Street, Wythall, B47 6LZ starting with a Saturday morning session on 26th January, and then every Monday 8-10pm until the examination, which will be on Monday 18th March. The cost for this course is just £50. This includes the examination fee, the course book, course notes and project work. There are small concessions for those under 18 or unemployed and on benefits. Contact Chris G0EYO on [email protected] for more details and let Wythall Radio Club help you to the next stage of your license.