The 31st Wythall Hamfest is all systems go!
Members spent this afternoon setting out the halls with tables and power sockets ready for all the traders who will be piling in from 7am tomorrow morning. They will then be busy setting up ready to meet YOU from 10am.
With Martin Lynch & Sons heading the trader list, we are expecting very large numbers just like last year – especially as we have today heard that Gary, the ML&S DMR/SDR guru will be there with some demo gear working live on the stall!

But Wythall Hamfest is more than just the traders – there's the famous burger van(!)  and this year we have a top quality lecture programme with some of the most experienced hams in their fields giving short talks throughout the day.

The latest addition to this programme is a fascinating presentation by Dave G4DPZ on the ARISS/AMSAT/Astronaut Tim Peake initiative – this is VERY current, as you probably know, and Dave will be giving us the latest news!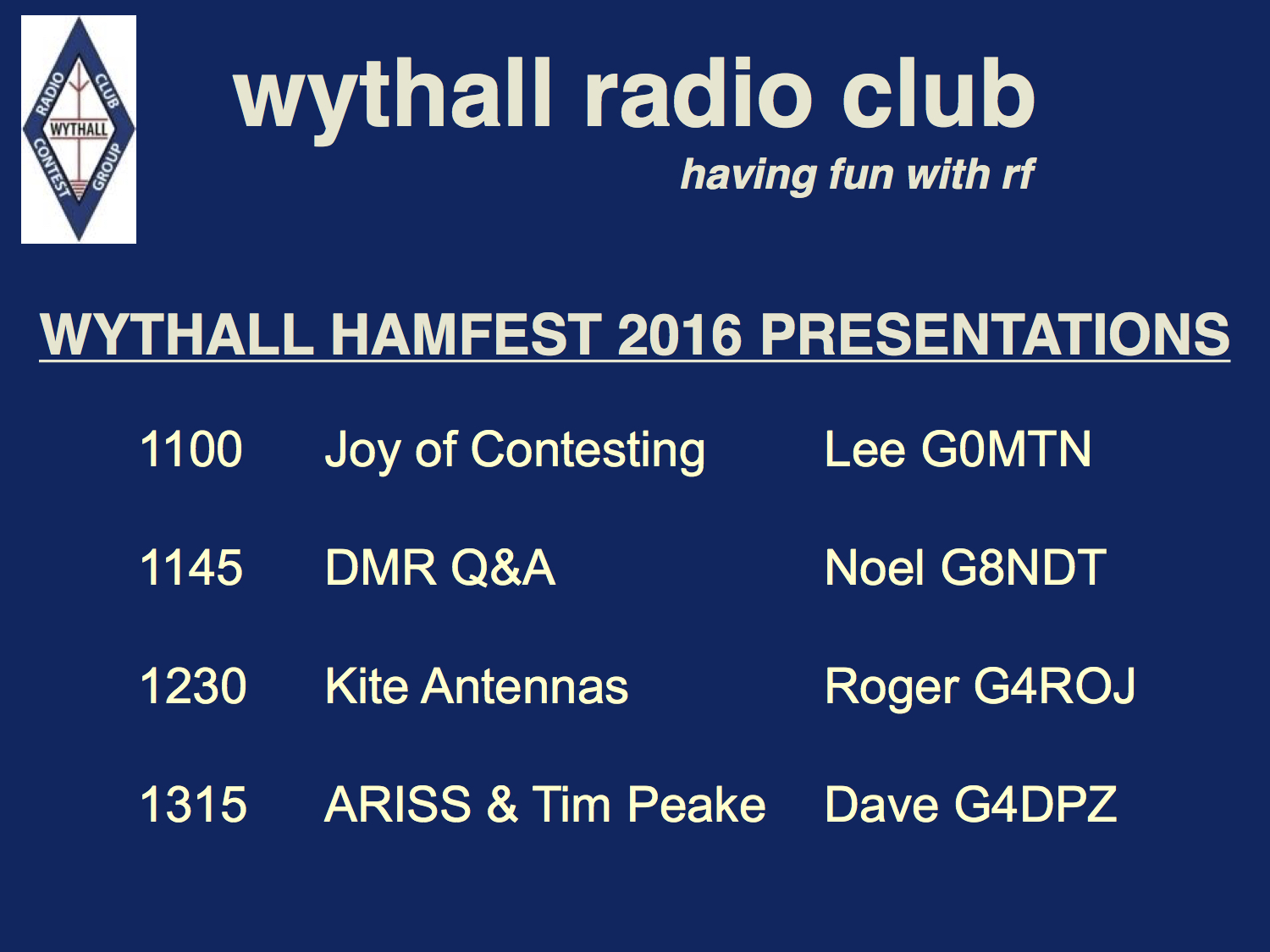 So after many weeks of preparation on our side, we look forward to meeting you tomorrow – 10am start (9.30am disabled) at Wythall House, Silver Street, Wythall B47 6LZ.
Admission to the Fest is only £3.50 and that includes access to all areas, including from noon, the main house bar (real ales on tap!) and free admission to the lecture programme.
See you there!