Wythall Radio Club is running an "intense" Foundation Licence Course this summer.  If you are interested in the hobby of Amateur Radio, this is the way in!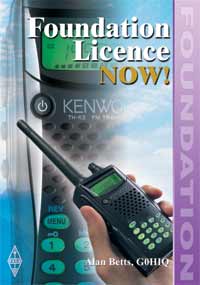 This short course will run over two weekends, 28th-29th July & 4th-5th August. Each session will be four hours long starting at 1000 in the morning. The exam will take place at the end of the course at around 1330 on Sunday 5th August.
We already have three students signed up to do this course but the good news is that there are still some places available.  Although the course doesn't start for over a month yet, we need you to have registered for it by July 15th, in order to book the correct number of students in for the exam.
The cost is £40 (£32.50 for under 18s or anyone out of work and on benefits).
E-mail our Lead Instructor Chris Pettitt G0EYO at [email protected] for more information.