Some exciting news from the Wythall Radio Club Training Department today! We will be running a 9 week course for the Intermediate Licence starting next month.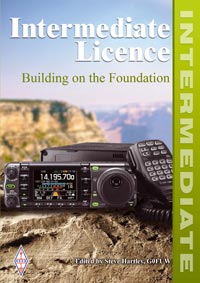 The course will begin on Monday 12th May and continue most Mondays until the start of July. As usual, we will hold the training at our Club headquarters at Wythall House on Silver St, postcode B47 6LZ . All sessions are from 20:00 and last for 2 hours.
There is also an additional Saturday session on 14th June. This is for the practical assessments, which are compulsory, so you should ensure you can make that morning. The cost for this this course is £50 all in (no hidden extras!).
If you are a Foundation License holder and would be interested in finding out more, click here for more information or email the Wythall Radio Club Training Co-ordinator Chris G0EYO. He is available (24/7 so it sometimes appears!) at [email protected].
Good luck with your studies!