Once again we are proud to report that one of Wythall Radio Club's members has made it into the national radio press.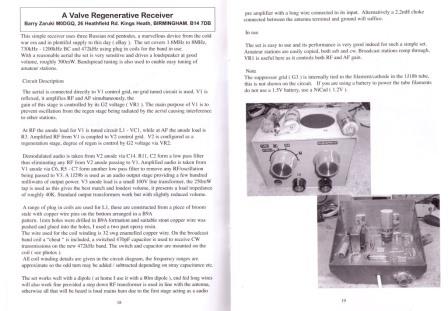 Barry M0DGQ is one on his own, a real home-brewer of radios and accessories in the time-honoured radio amateur tradition.  A quick glace at his personal website reveals a man steeped in "proper" radio expertise.
For those readers of the esteemed G-QRP club's quarterly magazine SPRAT, Barry's name is becoming quite well-known.  The latest edition carries a fascinating article authored by him on a homemade Valve-based Regenerative Receiver. Covering 1.6MHz to 8MHz and even medium wave, it is of very sensitive design and even drives a loudspeaker to reasonable volume too.
Barry's article appears on pages 18 & 19 of the new Winter 2014/2015 edition of SPRAT – a must read, we at Wythall Radio Club think!