Tim Kirby G4VXE (pictured) is the VHF Columnist for Practical Wireless Magazine.  Not only does he have that distinction, but he is also Wythall Radio Club's next guest speaker! This Tuesday evening, Tim is wending his way up the M40 to join us at Wythall House on Silver Street to deliver his latest presentation, entitled "My World of VHF".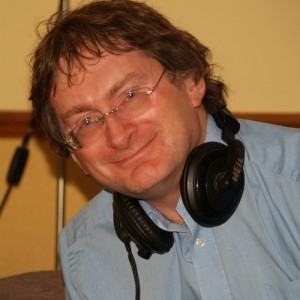 Tim is basing his talk around the VHF/UHF column that he writes for PW.  In his monthly musings, he covers as many aspects of VHF/UHF as he can and tries encourage people to look at their VHF/UHF radios in a different way.  Those of us who have been following his writings, both in print and in his online blog, will know he is more than eminiently qualified to talk on this subject.  Tim has just about done it all in VHF/UHF, contesting, DXpeditioning and so on. His interests range from chatting on FM Repeaters to serious DX on 50MHz and above.
Tim's visit comes at a very appropriate time as VHF Field Day is just around the corner and a little inspiration never goes amiss!!
We are looking forward to welcoming Tim amongst us. Tuesday 26th June is the date and 8.30pm is the time!