Wythall Radio Club are pleased to announce an online Foundation course starting soon.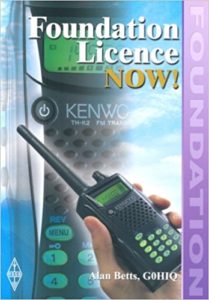 We think this kind of course is ideal for younger students or anyone who cannot make a regular classroom attendance – you study in your own time with support via posts from your tutor.
It is free to sign up and you get notifications via e-mail that course material and any quizzes are available for download. The course takes place over a 5 week period with two lessons per week.
We plan to begin on 5th March and complete the course by 13th April. There are a few practical assessments to do too and there is more information available here.
Meantime to register your interest, in the first instance, email our Training Co-ordinator Chris G0EYO at [email protected]