For those that didn't notice, our friends Dave & Annette Hayward from Radioworld couldn't make it to this year's Wythall Hamfest.
But they had a good excuse for being missing – they were in the thick of a shop move!
Dave & Annette's new store at 263 Walsall Road, Great Wyrley, WS6 6DL is very much improved on the old one as you can see in the pictures on their website. It's a great time to buy from them too, as they have a special April offer on with a 5% off vouchercode!
With Radioworld well settled in their new abode, we very much hope to see the pair of them, and their son Sam, at next year's Wythall Hamfest.
We very much appreciated their kind words on their website too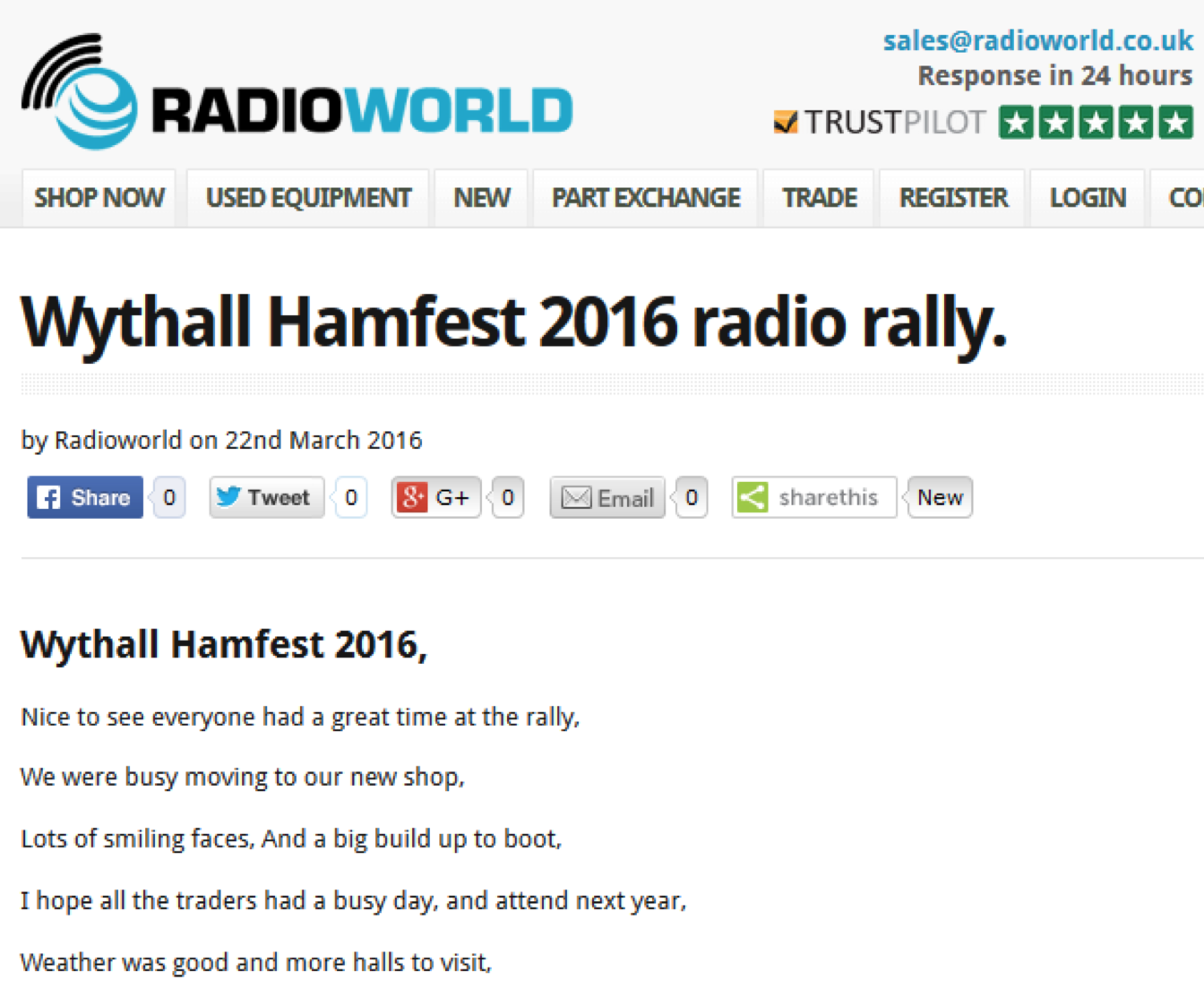 Along with Radioworld, we're already looking forward to 2017!