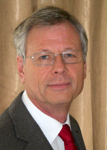 It has been announced that Graham Coomber (G0NBI) an active radio amateur local to Wythall, with interests in both the DX, contesting and WAB has joined the society as General Manager.
We wish Graham well in his new job, particularly during this time of transformational change.
Graham thanked Don Beattie (G3BJ) Acting General Manager, for his enormous contribution over the last 14 months.