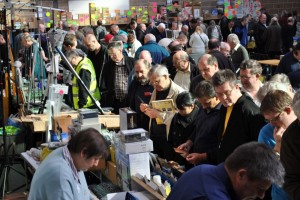 All the members of Wythall Radio Club would like to say a huge "thank you" to the many traders and visitors who attended our annual Rally today. We hope you enjoyed your day as much as we did.
We appreciate the long hours many of you travel to get to us and we trust you felt it was well worth the effort. In particular, we look forward to welcoming you all back again next year.
73 and thank you to one and all!