With the Wythall Hamfest just days away, how fantastic to see our event getting top billing at Martin Lynch & Sons website!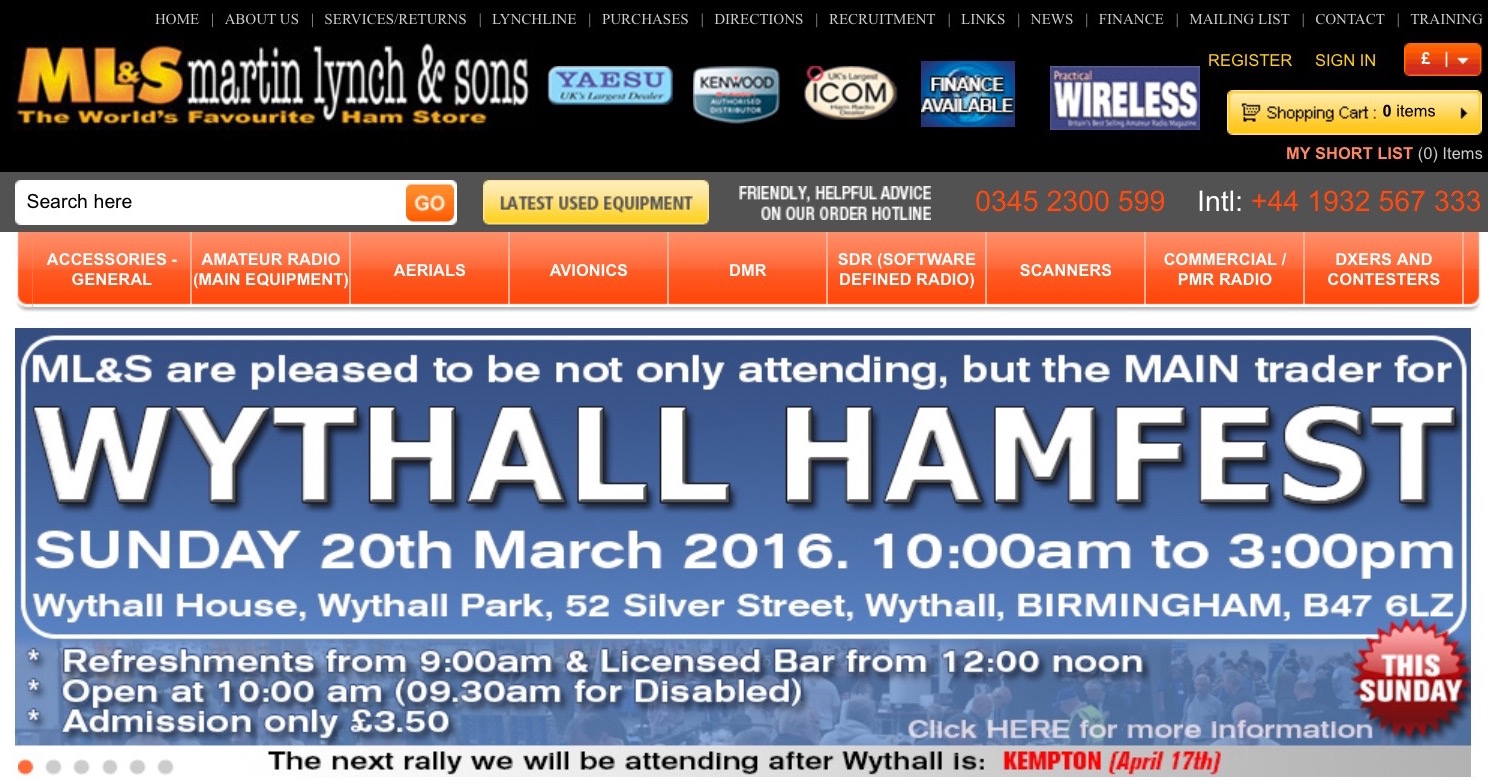 ML&S bill themselves as the "World's Favourite Hamstore" and indeed their reputation goes well beyond the UK; a reputation for excellence in both customer service and in doing great deals on all kinds of Amateur Radio gear.
We like to think of our event as the "Midlands' Favourite Hamfest" and we are delighted that ML&S are visiting us for the very first time.
There will be extra special prices on the day but you can take advantage of those early by calling ML&S and pre-ordering your Hamfest goodies by quoting the code "Wythall Hamfest" when you call.
0345 2300 599 is the ML&S Hotline – order today for Sunday pick-up at the Hamfest!