Wythall RC Amateur Radio Training Courses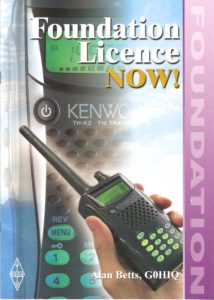 Latest News from Training Co-ordinator, Chris G0EYO 16 March 2022
Reluctantly we have had to pause our training programme at Wythall Radio Club.
We had hoped to run an on-line Foundation course in 2022 but several events have combined to make this very unlikely. After our last Intermediate on line course it became clear that our Foundation and Intermediate training slides delivered via YouTube needed updating and improving. Although we had completely rewritten the materials following the major syllabus update in 2019, in reality the jump from Foundation to Intermediate was now much harder and we needed to address this.
We also knew that there were further syllabus changes in the offing so we decided to wait for those to be published. They were eventually published in February 2022. Updating our materials to include these changes is a major piece of work, although the changes won't be examinable until September 2022.
In the meantime in a personal capacity I have been acting as a tutor on Steve Hartley's (G0FUW) Bath Based Distance Learning programme and would strongly recommend anyone wanting to do the Intermediate Exam to sign up for his courses (next one likely to be Jan 2023).
Another fact I now have to take into account is that since mid-2021 I have had to be a full-time Carer for my wife who has multiple and serious health issues. It means that I am unlikely to have the time to re-write training materials for the foreseeable future.
Fortunately there are several excellent on-line Foundation courses available to those wishing to get their licence. Essex Ham has an excellent reputation for their courses and I believe some Midlands clubs are also starting to do a mixture of virtual/on-line and classroom courses.
If anyone wants advice on where to go, or to find out what the latest situation is at Wythall then please contact me via e mail [email protected].
Chris G0EYO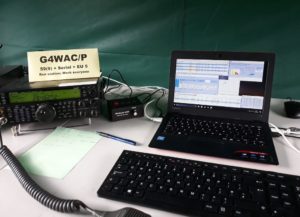 GENERAL INFORMATION ON AMATEUR RADIO TRAINING COURSES PROVIDED BY WYTHALL RADIO CLUB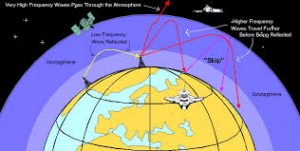 To become a radio amateur you need to pass an examination at three levels.
It starts at Foundation level where you learn about important licencing conditions and good operating procedures as well as how to operate safely and not interfere with other radio users. The successful candidate gets an M7XXX call-sign on completion of a multi-choice examination.
The RSGB have introduced remotely invigilated on line examinations at Foundation and Intermediate levels and will do so by year end for the Full examination. DURING COVID19 LOCKDOWN PAPER EXAMINATIONS ARE NOT AVAILABLE.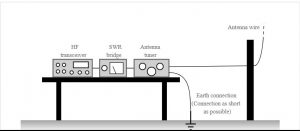 Once you have your Foundation licence you can proceed to the Intermediate level which adds to your technical knowledge. Again there is a multi-choice examination and once you have passed this you get more privileges including an increase in RF transmit power you can use. At Intermediate level you get a 2E0XXX call-sign.
At Foundation level you spend time doing specified Practical Assessments which need to be monitored and signed off by a Registered Assessor (RA). This can be done at Wythall Radio Club where we have several RAs. PLEASE NOTE THAT DURING COVID19 LOCKDOWN PRACTICAL ASSESSMENTS FOR FOUNDATION LEVEL ARE SUSPENDED AND ARE NOT REQUIRED FOR THE EXAMINATION TO BE TAKEN.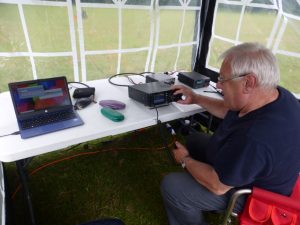 Finally you can then go on to gain a Full Licence which adds to your technical knowledge and other skills and gives you full licence privileges including maximum transmitting power, access to all frequency bands and modes. Again there is a multi-choice examination and if successful you gain an M0XXX call-sign.
Wythall Radio Club has offered a full range of on-line courses for those wishing to gain their Foundation, Intermediate and Full licences. We generally offer several Foundation and Intermediate courses each calendar year. For those wishing to proceed to a Full Licence we will either introduce them to an Advanced (Full) Distance Learning on-line course run nationally, twice per annum or teach them via our own Full Licence on line course. Because 2019 saw the introduction of a new Syllabus we have yet to make a final decision on Full Licence training but we have re-written our materials for both Foundation and Intermediate in line with the 2019 syllabus requirements.
Our on line courses are based around free virtual learning experience (VLE) software called Edmodo which has gained world-wide acceptance as a safe and easy way for tutors to connect with students at home via the internet. Once we have signed you up for the course you will get email notifications at scheduled times, notifying you when course material and quizzes are available for you to download.
The Foundation course generally lasts 8 weeks with 2 lessons and quizzes per week and the Intermediate course 10 weeks, again with 2 lessons and quizzes per week. (Course length depends upon public holidays). You study in the comfort of your own home and at a time of your own choosing. Practical Assessments if required are done at weekends, at Wythall, in a class with others, at a suitable point in the course calendar.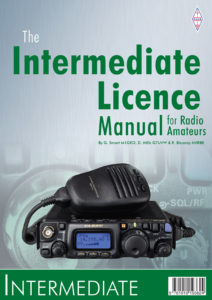 On-line courses have proved very successful at Wythall Radio Club with a high pass rate and the flexibility they give has been popular with those who cannot commit to a regular week night for class room study.
Our courses are free but there is a charge for the examination (organised by our national radio society, the RSGB). If we provide a practical assessment day and or paper examination there is also a fee towards room hire.
CURRENT RSGB EXAM FEES
FOUNDATION £27.50
INTERMEDIATE £32.50
FULL £37.50
Examinations can be booked via the RSGB website. https://rsgb.org/main/rsgb-examination-booking/
The RSGB publish course books which are obtainable from http://www.rsgbshop.org/acatalog/Online_Catalogue_Training_19.html for the Foundation, Intermediate and Full licences training programmes. You will need to purchase the appropriate book for the course you are undertaking.
If you are interested in any of the above courses then please contact Wythall Radio Club's Training Co-ordinator, Chris Pettitt G0EYO at [email protected]