What is Amateur Radio?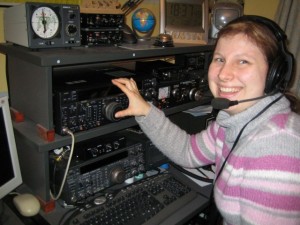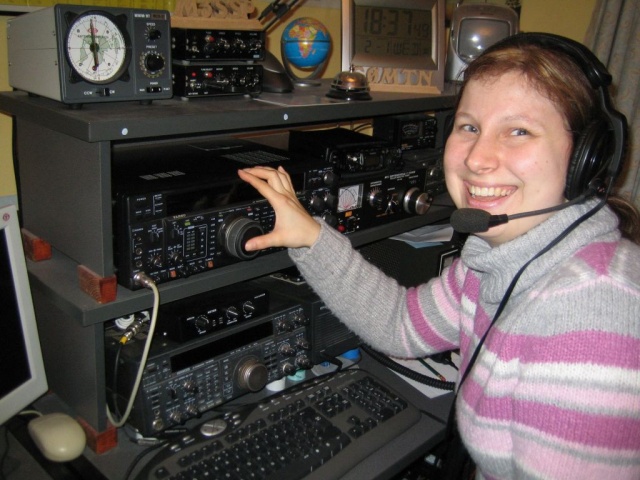 Amateur Radio is a world-wide technical hobby which allows people of all nationalities, religions, age groups and abilities to communicate with each other and have a lot of fun at the same time. It has a strong volunteer public service content.
Amateur Radio is also known as "Ham Radio" and has been around for over 100 years. Radio Hams have the opportunity to experiment with all aspects of radio, including construction, contesting, working other hams in other continents or rare destinations (otherwise known as "dx'ing"), direction finding, communicating via satellites or the International Space Station and lots more. It is an incredibly diverse and very popular interest hobby with over six million people involved worldwide.
If you have ever been interested in, or dabbled with, any of the following, then amateur radio could be for you.
Used a walkie talkie, either as a youngster or in work and want to know how it works
Used CB radio in the past and want to add some technical content to your skills
Listened to overseas broadcast stations or air traffic control on a short-wave receiver
Like electronics and making things or fiddling with gadgets and computers
Still see some magic in how radio waves travel around the globe and how radio works.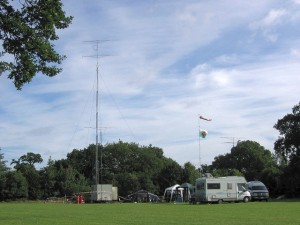 Wythall Radio Club
The Wythall Radio Club, is over 25 years old and has a membership of around 60 people who are drawn from the local and surrounding community. We have an extensive range of skills and knowledge, including operating, building and maintaining amateur radio equipment, using that radio equipment to communicate with voice, and data both world-wide and locally. The club meets weekly and provides an excellent social focus for discussions and other activities such as radio direction finding, radio contests, social evenings, guest speakers, enhancing computer skills, learning morse.
The club has a fully equipped radio "shack" in the basement of Wythall House Community Association. Whilst amateur radio gives participants a better understanding of different people, places and cultures on a world-wide basis, the Wythall Radio Club offers an opportunity for a wide range of age groups, gender, and different abilities to meet within our local community. We have members who are single, divorced, married, widowed, employed, retired and non-working, of differing abilities from school students to company directors, from non-skilled workers to graduates. The Club places no barrier on ones ethnic and cultural background, sexual orientation, gender,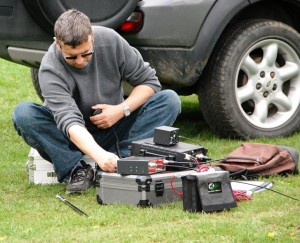 age or ability. We have a common goal to communicate with others via radio and to participate in club activities and enjoy doing it. Hence our motto "Having fun with RF"
Why amateur?
The term amateur is very important, as it denotes the fact that amateur radio operators do not operate for profit or commercial gain, as opposed to commercial radio broadcast operations
How do you get started?
Anyone can listen in to amateur radio transmissions. In fact if you're new to amateur radio listening-in for a while is a good way to get a feel for what is going on. To transmit you will need to pass a simple exam which entitles you to an amateur radio licence. To find out how to become a licensed amateur radio operator see our training section.
Some Photos Follow: