Wythall Radio Club member Jamie – M0SDV – is the new face of the RSGB membership form.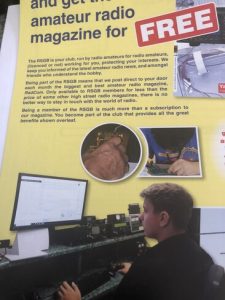 The leaflet shows Jamie operating one of Wythall Radio Club's stations.
He is contacting stations internationally using the the special callsign GB19CBC – a special call to celebrate the UK hosting of the Cricket World Cup in 2019.
RSGB – the Radio Society of Great Britain – is the national association representing UK radio amateurs and short wave listeners.