Heavy downpours at the weekend didn't prevent the fun at Wythall Radio Club's annual portable radio operation and bar-b-q!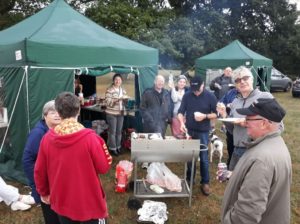 Club members participated in the Islands on the Air (IOTA) competition, contacting over 800 other stations around the world – many also operating (like us) from an island.
Lee G0MTN and team operated throughout the 24 hours of the contest with a portable radio station – the tents proved dry and warm despite the windy wet weather outside!
And our top bar-b-q chefs Anita 2E0DUO and Mike G4VPD were on hand to deliver excellent food.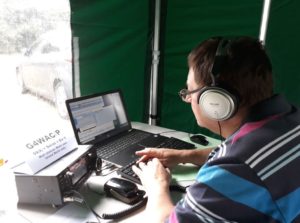 More fun was had when our special 'antenna team' replaced the Club's old HF beam with a new lightweight version – with thanks to antenna maestros Vinnie, Craig and James.