Our special Wythall Radio Club DX Challenge yielded lots of activity and fun.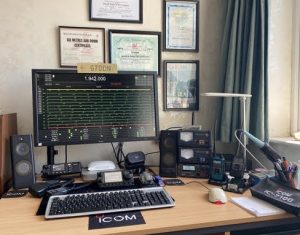 Held over December and January, the aim was for members to work as many countries as poossible on the High Bands (20m-10m), Low Bands (30m – 80m) and Top Band (160m).
There was lots of activity on Top Band CW and FT8, with Lee G0MTN working 75 countries – and he also had the most unique countries across all three categories with 102 worked.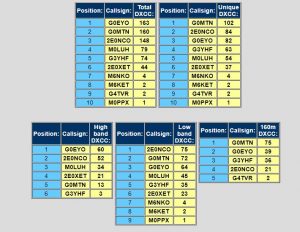 Chris G0EYO did well as usual, working 60 countries on the High Bands and the most countries across the three categories. Kevin 2E0NCO was top of the Low Band table with 75 countries.
FT8 was the preferred mode of Chris and Kevin, but members also used SSB and CW.
Our members have different equipment and antennas, some very restricted, so it's more of a personal challenge to see what DX can be worked.
Countries worked in this challenge include Malaysia, Tajikistan and Kenya. You can find a full list of countries worked here.