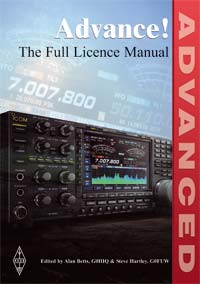 We are pleased to announce that Wythall Radio Club will be running an Advanced License Course this autumn.
The classes will begin on Monday 2nd September 2013. The 14 week course is delivered in the club shack on Monday evenings from 8.00pm – 10.00pm, though you should note that there are a couple of Saturday morning requirements during weeks 7 and 13. The actual Advanced Examination is scheduled for Friday December 6th at 7.00pm.
The total cost of the course is £60. This includes the official course book, course materials, exam fees and all admin costs.
If you are an Intermediate Licence holder and you are interested in doing this course, please contact Wythall Radio Club's Training Co-ordinator, Chris G0EYO at [email protected] as soon as possible.