It's February at Wythall Radio Club – and we have lots planned!
Awards night for our Club Christmas Contest is on Tuesday 5th. Feb., along with the results of the Wythall Worldwide Awards for 2018. The Christmas Contest is a regular feature of the Club's calendar, as members contact each-other for points and multipliers over the festive period.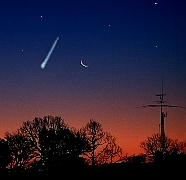 We look further afield for the Wythall Worldwide Awards. These involve working as many different countries as possible. There has been keen competition between Club members!
Tuesday 12th is an evening to 'try your hand at UHF contesting', where members will use the Club's radio 'shack' and beam antennas to try and contact other stations on ultra-high frequencies (UHF).
Another hands-on evening is planned for 19th Feb., when Club member Ian, M0LQY, will be demo-ing computer control of a short-wave transceiver and use of various digital modes to contact other amateur radio stations around the world.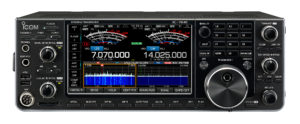 And our eyes turn skywards on 26th Feb. as our visiting speaker Lyndon, G8JLY, shares the secrets of bouncing radio signals off meteor showers!
Alongside all this activity, Club members are continuing to prepare for our 34th ANNUAL HAMFEST! More details to follow soon.