Six members of the 127th Birmingham Brownie Troop made a very successful visit to Wythall Radio Club's shack. The girls are working towards their communication badge. They took full advantage of the activities offered by the event's host – Lee G0MTN, seen in the picture with an enthusiastic visitor!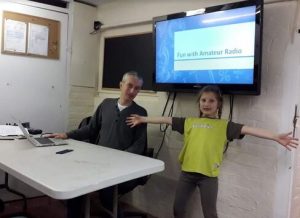 After a quick introduction to radio communication – illustrated with some pictures – they had time to try sending Morse code messages and look at QSL cards and match them up to countries on a map (see photo).
They then sent a coded message using the phonetic alphabet on PMR446 handheld radios. They also watched Lee conduct a contact on the 40 meter amateur radio band with an Italian operator.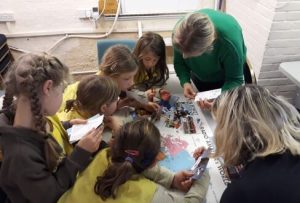 Having gained some knowledge and experience, the evening concluded with the Brownies sending greetings messages by VHF radio to Jan M3YXM, another Club member operating from her home.
Photos are used with permission.