For regular followers of the Wythall Radio Club Christmas Contest, you will know that Stu M0NYP produces an annual cartoon to capture the essence of the event.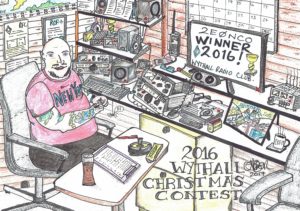 2016/17 is no exception and here it is!
Normally Stu gets it out in time for the results evening but due to circumstances beyond his control, it has only just been completed.
Click on the image to see it in its full glory… and enjoy!
For the results, check out the earlier post on this website here.