Last weekend was VHF Field Day here in the UK – and for a change, Wythall Radio Club decided to do it from the club shack!
9 members and visitors activated the club callsigns and made plenty of contacts.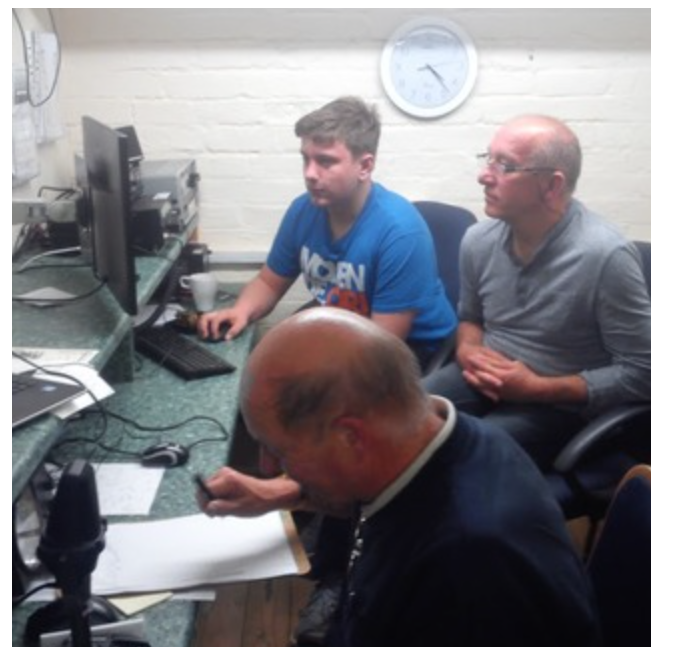 It was particularly pleasing to see some folk who wouldn't probably consider themselves contesters taking part and getting some operating experience.
Phil WTH and Roy HDF in particular took up the mic and worked a few stations. Even more nerve-wracking than usual with a few onlookers!
Conditions on VHF/UHF were not inspiring – no signs of any E's or tropo, and online we could see that many other groups had showers and storms. Best DX on 2m was to France.
There was a break for a fish and chip (or kebab) dinner, where 2016 NFD will go down in history as "Curry-Sauce-Gate". Don't ask – especially don't ask Pete M5DUO!
We will be out in the field soon though – IOTA weekend at the end of July is our big event this year – and of course there will be the annual club BBQ! Yum yum!