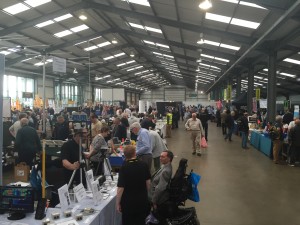 It's been a week now, but members of Wythall Radio Club had a great time at last weekend's National Hamfest.
Held at the Newark Showground and sponsored by our national Radio Society, the RSGB, the halls were packed with traders and visitors from across the world.
Several Wythallians made it along across the two days, including Tim M0URX, Dave 2E0HPD, Roger M0GWM, Chris G7DDN, Phil 2E0WTH, Jamie 2E0SDV, David G7IBO, Juliet M6RSC.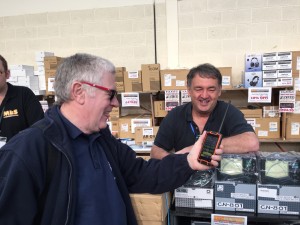 Needless to say, the Martin Lynch stall was a great attraction and the advent of a new 432MHz transceiver embedded in an Android mobile phone was of great interest to many of us. Click on the photos to see more. (In fact, click twice for a really large image!)
Former Club member Peter, who now lives in Ireland took a great video too and you can catch that here.
Doubtless we will be along again next year!