Wythall Radio Club is pleased to announce that the conversion of our UHF repeater station is nearly complete.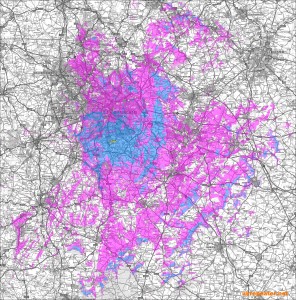 The new GB3WL was installed just before Christmas and was initially put into Fusion/Analogue Dual Mode for the festive season.
Reports so far have been excellent with coverage slightly improved on the old relay station and proving to be much closer to the coverage map expectations. Click on the map for more detail.
Last night, D-STAR was also activated for the first time and while not all reflectors are quite available yet, all the DCS reflectors are working on the repeater and it is left linked to DCS005H, the Worcestershire Reflector as a default. Feel free to connect it elsewhere if you wish, but good protocol is to reconnect it to DCS005H when you are finished.
We will update the website when other permissions come through and other systems are linkable.
Meantime, we hope amateurs across South Birmingham will enjoy having two new Digital Modes to use via GB3WL.
Further information on GB3WL is available on this page.