Knots, eh?
Probably the last time you had any tuition in those, you were in the boy scouts! As a Radio Amateur though, a working knowledge of a few knots is very useful when it comes to putting antennas up, whether it be temporary or a little more permanent.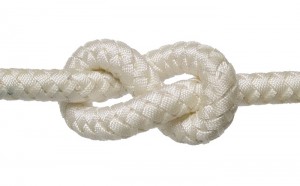 This Tuesday at Wythall Radio Club, member Callum M0MCX will be giving us a hands-on demonstration of useful knots we must all learn in readiness for our summertime outdoor hamming activities.
This should be a lot of fun… Callum's style is not what you might call "traditional" and of one thing we can be sure, audience participation will not just be encouraged but absolutely mandatory!
The fun and laughter begins at 2030 in the Club Shack at Wythall House, Silver Street, Wythall B47 6LZ. Why don't you come along and join us?