9 days and counting to the 31st Annual Wythall Radio Club Hamfest on Sunday 20th March at Wythall House B47 6LZ.
And it's not just the big radios that will be on offer from our main trader on the day, Martin Lynch & Sons.

Why not make 2016 the year you finally enter the world of Software Defined Radio? There are many low cost routes into this fascinating aspect of the hobby.
One such is the UK designed and built Funcube Dongle Pro Plus.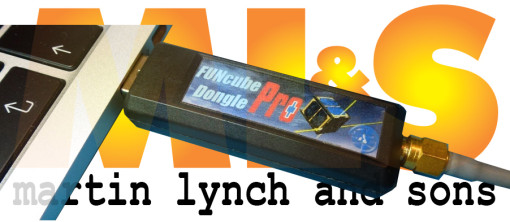 This little powerhouse receiver has a typical frequency coverage of 150kHz to 260MHz and 410MHz to 2.05GHz. That covers pretty much ALL the main Amateur bands – and much more besides!
Boasting extremely simple hardware setup, just two connections, an "in" and an "out", no additional drivers are required to use it under Windows, Linux or Mac OSX.
This fantastic USB dongle will be on sale at the Wythall Hamfest at a VERY special price – to reserve yours, it is highly recommended that you pre-order by calling ML&S on 0345 2300 599 and quote the code "WYTHALL HAMFEST" – this will not only guarantee you get one on the day but also you will get the best price possible!
Martin Lynch & Sons – the Worlds Favourite Ham Store – coming soon to the West Midlands Favourite HamFest