Wythall Radio Club members have recently been celebrating a very special birthday!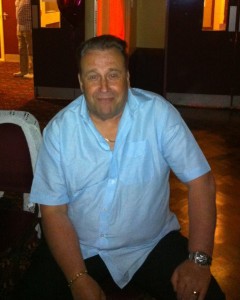 Colin G6ZDQ is a founder member of the Club, dating back to 1981. This year he was celebrating his 65th birthday, and in honour of this, he threw a party at Wythall House to which all Wythall Radio Club members were invited. It was a great evening, meeting friends old and new and seeing how well (or otherwise!) a few could dance to the disco!
Chairman Mike G4VPD and Simon G4TVR, two more founder members of the Club, were also there to celebrate, so it was great to have 3 "originals" with us on what was a very happy evening, both for Colin and the Club.
The highlight was a very special birthday cake made in the shape and detail of a mobile radio. A nice touch!
All Wythall Radio Club members wish Colin all the best in his "official" retirement and much fun with RF in the future!