Regular readers to this website will be aware that Wythall Radio Club's motto is "Having Fun with RF". Well, this weekend, we will doing the polar opposite and "having fun without RF"!
The reason for this is that this Saturday, 14th December, is a very special date in Wythall Radio Club's Calendar. It is the date for our annual Christmas Party! Members come along and bring friends & family and we have a lot of fun together!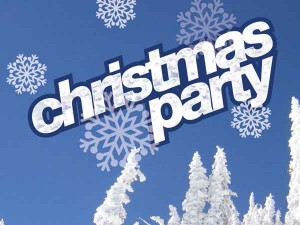 We hire one of the larger rooms (with bar of course!) at Wythall House and have a mixture of excellent food and drink (in the "American Supper" style), live entertainment, games, raffles, and even a skittle alley!
Great chat, a relaxed friendly atmosphere and a "no pressure" environment, it's the perfect way to start the festive season off with friends.
The party starts from 1900 in the Britannia Room at Wythall House, Sliver Street, Wythall B47 6LZ.