On Friday 17th August, with other members of Wythall Radio Club, I attended the funeral service of long time member and former Treasurer David Dawkes G0ICJ. The service to celebrate the life of David was held in the Kingswood Meeting House Chapel in Packhorse Lane, Hollywood.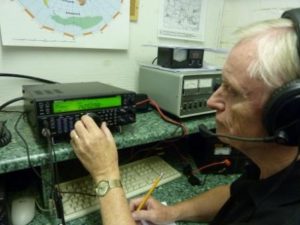 About 150 plus people were in attendance and the service had to be relayed onto a screen in the adjacent meeting room as there was not enough space in the chapel to accommodate everyone. The Rev Ant Howe conducted the ceremony and I have to say it was a beautiful and moving affair, concentrating on David's life, his family and his interests.
Mike G4VPD had the privilege of being a bearer of David coffin into the chapel. Several tributes were read out from David's friends, former work colleagues and Wythall Radio Club members.
After the service the close family left for a private committal service at the Crematorium whilst the rest of us relocated to the Hollywood Golf Club for refreshments and were joined later by David's family.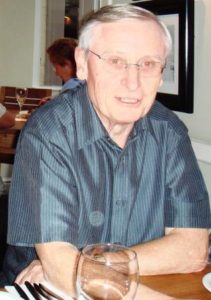 Whilst a sad event, the whole day was a true celebration of the life of a wonderful man, husband, father and grandfather. Jackie, Angela and Claire and their partners and children were very strong and thanked mourners for their presence and messages of sympathy.
Chris G0EYO