This coming weekend, 27th and 28th July, sees Wythall Radio Club members taking part in one of the premier international contests of the year.
"Islands on the Air" is the Radio Society of Great Britain's international contest event. It involves working as many islands as possible during the weekend and is hugely popular all over the world.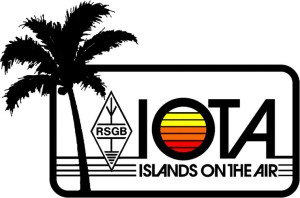 Wythall Radio Club member and top UK Contester, Lee G0MTN, is planning to enthuse us all to have a go in this year's event with a talk this Tuesday evening. Entitled "IOTA Contest Tales from Four Countries" , Lee will be taking a retrospective glance at the contest and some of his own personal activities in it over the last 15 years!
It will be a very relaxed evening with lots of photos and tales of putting together both large and small stations in different part of the world. Just what we need to get us into the IOTA mood!
2030 this Tuesday in the shack at Wythall House, Silver Street, Wythall B47 6LZ. If you are reading this and have been contemplating popping along, this would be a great evening to be a first-time visitor!
There is a rumour going around that there could be a bigger entry from the club than expected this year too – more news soon… :-)