The latest Wythall Radio Club Newsletter has just hit the streets – well, it's hit this website at least…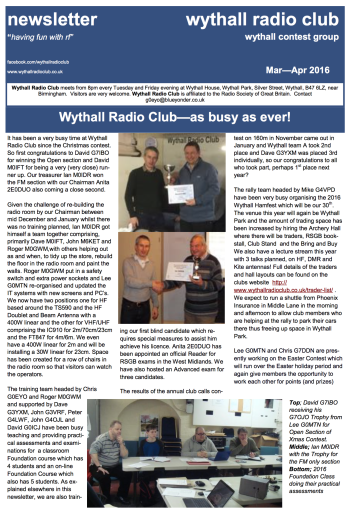 Just click here (or on the thumbnail picture on the right) for the latest in-depth look at what some members have been up to in the last couple of months.
As well as the latest news, there are fascinating articles on a home-brew 200w Multiband Transceiver built by member Barry M0DGQ and a couple of articles from Ian M0IDR with some Hamfest nostalgia thrown in for good measure!
Newsletter Editor Chris G0EYO commented "I hope all our readers will enjoy this pre-hamfest edition" – we thank him for putting it together and we trust you will enjoy it too.