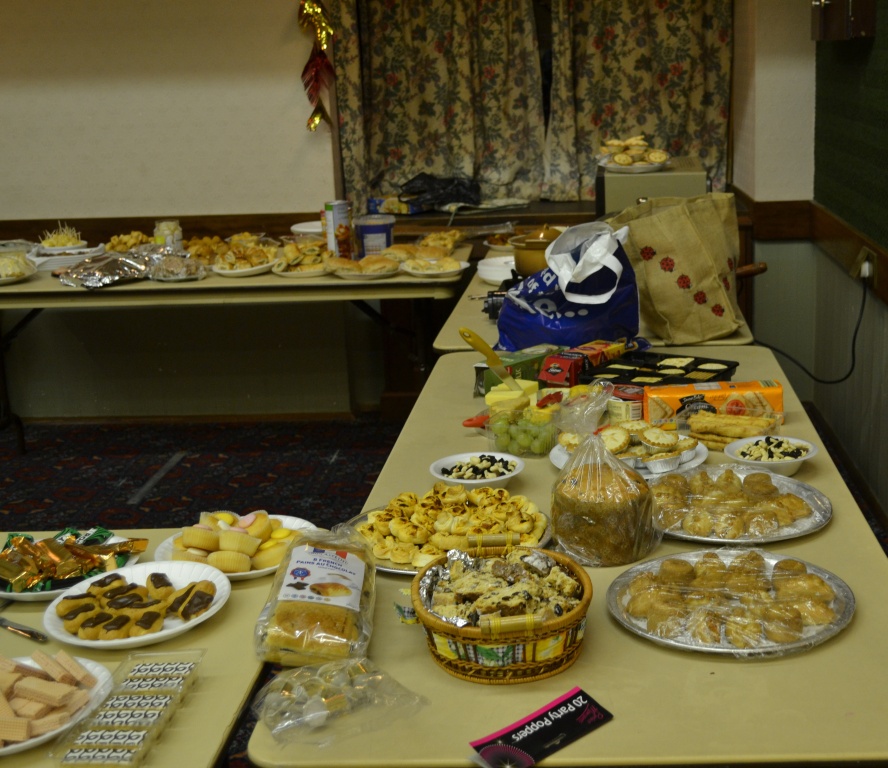 With the festive season almost upon us, it's time for Wythall Radio Club members to get into the party spirit – yes it's the annual Christmas party once again!
Members bring copious amounts of food and we share a communal dinner together. Live entertainment and fun games will be going on too and with a fully licensed bar, there is no end to the fun we have!
Ever played "Stand-up Bingo"?  Or maybe even rolling pound coins down the bowling alley to see if you can win a bottle of Scotch Whisky? There is a club raffle too and there may be some desirable radio-related goodies among the prizes this year so we hear!
You don't have to pay to come either! Our equivalent of an admission fee is that you simply bring some food that we all might want to eat! There may be no RF at this event, but it proves that Wythall members do at least have some fun without RF sometimes…
It's happening this Saturday 13th December anytime from 1900 in the Britannia Room at Wythall House, Silver Street, Wythall B47 6LZ. Be prepared to have a little Christmas fun!