Following on from the great coverage afforded to Wythall Radio Club by Practical Wireless Magazine last month, we note yet more club members making an appearance in this illustrious radio monthly!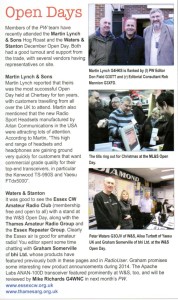 This time it is the turn of Ian M0IDR, (wallet at the ready!) together with cameo appearances from Anita M6DUO, Dave G3YXM and Chris G7DDN on the recent club outing to the Martin Lynch & Sons open day.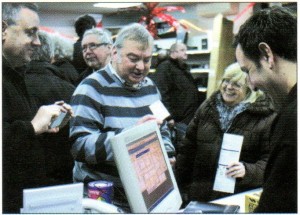 Suffice it to say we were not expecting a photo of more Wythallians in the radio press so soon, but as they say, any publicity is good publicity!
…and it is well known that Ian M0IDR can never resist a good bargain!
Click on the images to see a larger version and remember to pick up a copy of Practical Wireless from your local newsagent!